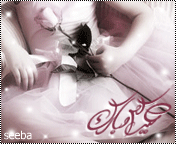 salam alaikum!!!
Youm ul Arfa , a very important day passed and announced the arrival of Eid.
Aww am sorry for being late but...well...every homemaker knows..loads and loads of cleaning, cooking and blah blah. Well I just cooked Shami Kababs and Kheer for guests as we had lunch at my mother's place. I was late to bed i.e.after Eid Prayer. I was looking for a REAL LOVELY jalabia but didn't find any so wore shalwar kameez. We did not make sacrifice in Jeddah but sent money to Pakistan for this purpose.
My friend is performing Hajj mashallah. I asked her about weather and she said its too hot there.
Well we are already done with first day of Eid while some countries like Pakistan are celebrating it today. I wish you all a very happy Eid.
*Please read about Hajj and Eid ul Adha in detail at my another blog:
GLOWING PEARLS